Allergy 250K websites
The National Allergy Council has developed websites specifically for school-aged teens and young adults to help them manage their allergies, particularly food allergies.
These websites are designed and styled to be engaging for teens and young adults, while providing information relevant to them for their stage of life.
The Allergy 250K homepage provides the option to visit the Allergy 250K school-aged teens website or the Allergy 250K young adults website.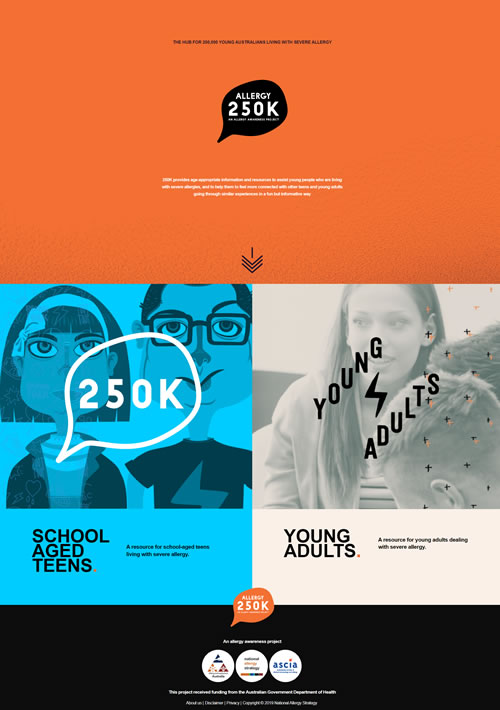 Content updated November 2023