17 June 2021
The past couple of months have been a busy time for the National Allergy Strategy, particularly the food service project.
Food allergen management in food service
NEW - All about Allergens for Schools and Children's education and care courses are now available. These courses are designed for school canteens/tuckshops, boarding schools, food technology and children's education and care services.
NEW – All about Allergens for Camps has been updated to be a single course. Previously camp staff needed to complete the original All about Allergens course and the Next Step for Cooks and Chefs: Camps. Now camp staff just need to complete one combined course which takes 1-1.5 hours to complete.
NEW – Several new animations have been developed as part of the All about Allergens online training. These animations have been added to the new food allergy training resource hub.
UPDATED – the Food allergy aware website has been updated to make it easier to find information. The food allergy aware website is a resource hub for food allergy resources for a variety of people including schools, children's education and care, food services, consumers and health professionals.
UPDATED – Our food labelling videos for consumers have been updated to include the new Food Standards Code plain English allergen labelling. To view the videos click here.
Our social media campaign promoting the All about Allergens resources continues and has been successful at raising awareness.
To access the free All about Allergens online courses, go to foodallergytraining.org.au.
To visit the food allergy aware resource hub, go to foodallergyaware.org.au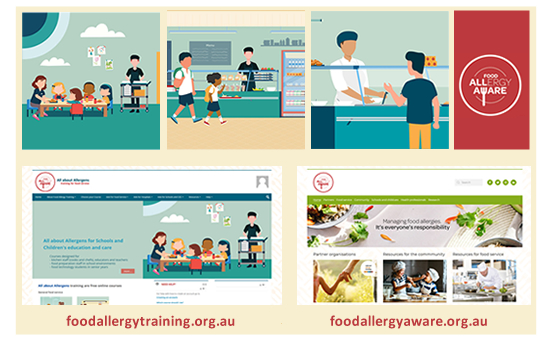 250K youth project
The next 250K youth camp will be held in Adelaide in early December 2021.
We have now booked the camp venue and are working with them to put together the camp program and catering.
We are currently raising awareness amongst health professionals about the 250K resources through a social media campaign.
To find out more about the 250K youth camps and other 250K resources, go to: www.250K.org.au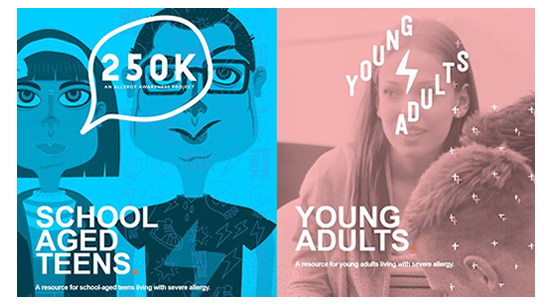 My Health Record webinar for consumers
The 'How can My Health Record help me I have allergies?' webinar recording is now available from the National Allergy Strategy website.
To access the webinar recording and presentation slides, go to nationalallergystrategy.org.au/projects/australian-digital-health-agency/consumers

Anaphylaxis prevention and management in school and children's education and care project
The best practice guidelines and supporting resources are undergoing final review by key stakeholders and will be launched in mid-August 2021.
We greatly appreciate the contributions from key stakeholders, staff working in schools and children's education and care and parents.
For more information, go to nationalallergystrategy.org.au/projects/schools-and-cec
Food allergy prevention project (Nip allergies in the Bub)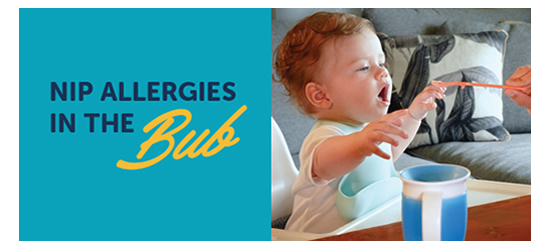 We will be developing a new video focusing on food textures for babies. This will be a short practical video for parents to help prevent choking in babies when introducing the common food allergens.
We are currently promoting food allergy prevention information and resources to health professionals via LinkedIn.
The National Allergy Strategy has a stand at the Pharmaceutical Society of Australia conference in Sydney to help raise awareness about the Nip allergies in the Bub resources.
The infant feeding helpline (ph:1300 661 312) is available for parents, carers and health professionals.
To visit the new webpage and view the new video, click here.
To visit the Nip allergies in the Bub website, go to: www.preventallergies.org.au
FREE posters and bookmarks
The following National Allergy Strategy resources are available free of charge from the Allergy & Anaphylaxis Australia shop.
Nip Allergies in the Bub bookmarks
Nip Allergies in the Bub posters
250K bookmarks
250K posters
All about Allergens online training bookmarks
The Usual Suspects poster (developed with the NSW Food Authority and Allergy & Anaphylaxis Australia)
Stay informed about the National Allergy Strategy
Follow us on Facebook, LinkedIn, Instagram and Twitter to stay informed or visit the National Allergy Strategy website: nationalallergystrategy.org.au
Further information