Food allergen management training
All about Allergens online training
In 2017, the first Food Service Forum for Food Allergy was held and was attended by approximately 40 people from key stakeholder organisations The aim of the Forum was to bring stakeholders together to discuss the current issues and agree on a way forward to improve the understanding of food allergy issues in the food service sector. It was agreed that an online training course should be developed for food service staff, and in 2017 a free online training course 'All about Allergens' was launched by the National Allergy Strategy. Since then, the National Allergy Strategy has worked with various food service sectors to develop a series of free and engaging online training courses for cooks and chefs working in food service in many sectors including food preparation staff and ward staff providing food to patients in hospitals. The courses include a final quiz and on successful completion, allows participants to print a certificate.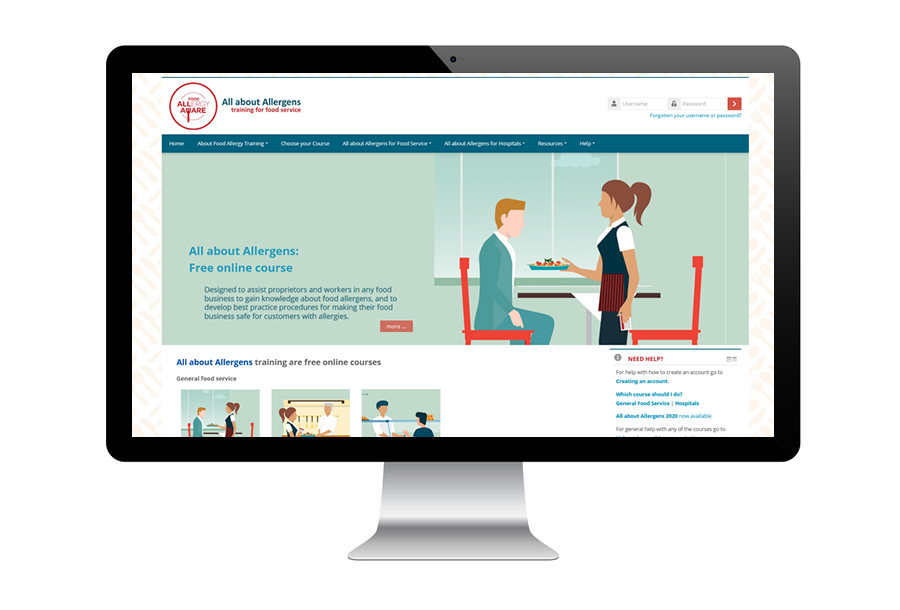 The available courses include:
All about Allergens
All about Allergens for Cooks and Chefs
All about Allergens for Camps
All about Allergens for Hospitals
All about Allergens for Schools
All about Allergens for Children's Education and Care (CEC)
All about Allergens for Residential Care
These courses are developed by expert National Allergy Strategy Working Groups and in consultation with key stakeholders and organisations. They are funded by the Australian Government Department of Health and are available free of charge from the National Allergy Strategy Food Allergy Training website foodallergytraining.org.au
Additional supporting resources such as sample policies and audit tools are also freely available from the online training website: foodallergytraining.org.au/resources
The National Allergy Strategy has an ongoing food allergy awareness campaign aimed at communicating the shared responsibility when it comes to food allergen management in food service. Consumers, food service providers, legislators and those who conduct inspections and audits of premises, all have a role to play in food allergen management.
Content updated September 2022