Allergy 250K youth project
Project overview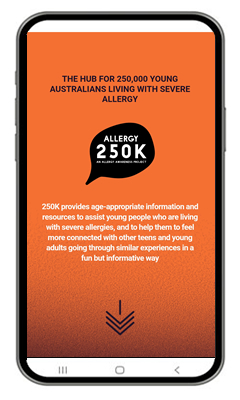 The website - 'Allergy 250K – A hub for the 250,000 young Australians living with severe allergies' www.allergy250K.org.au - aims to provide age-appropriate information and resources to assist young people who are living with severe allergies.

The site is designed to help them to feel more connected with other teens and young adults going through similar experiences in a fun but informative way.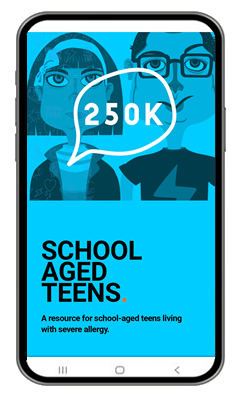 The Allergy 250K school aged teen website has a strong focus on supporting young people and allowing them to share information with their friends in novel ways, such as using avatars.

The website also allows young people to share their thoughts on a range of topics anonymously. The 250K school aged teen website is also supported by a slide set that schools can access to help increase awareness about severe allergies.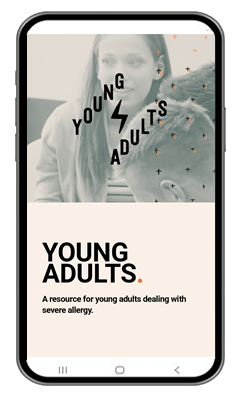 The Allergy 250K young adult website was specifically developed for older teens and young adults with imagery employed to appeal to this age group.

This website includes a range of topics not included in the school-aged teen website that are relevant to this age group with the look and feel that reflects the more mature young person.
Teens talking about what 250K means to them
What does 250K mean to you?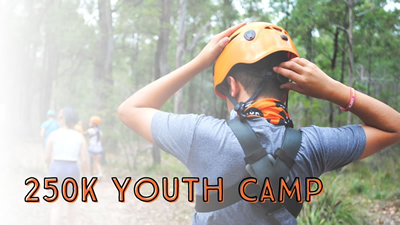 The 250K annual youth camp aims to bring together teens living with severe allergy.
The 250K youth camps are for school aged teens (10-17 years) at risk of anaphylaxis and are free to participants. The camps are run in different states each year.
The 250K peer mentors (older teens and young adults) participate in the camp and we find that the younger teens get a lot out of talking to the older teens and young adults.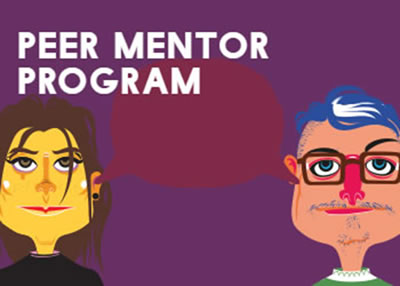 We have a strong group of peer mentors aged 16-24 years of age who are working with us to support school aged teens living with severe allergies. Our peer mentors all live with severe allergies, mostly food allergies. They have undergone our 250K peer mentor training and participate in our 250K youth camps and Zoom chats.
For more information about the 250K peer mentor program, visit: https://allergy250kteens.org.au/peer-mentor-program/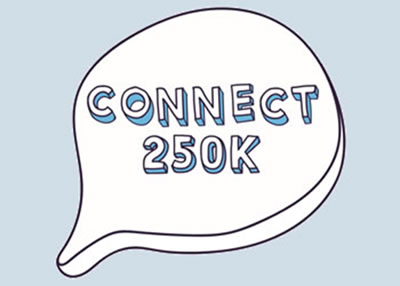 Connect 250K is a project which aims to enable young people living with severe allergies to connect with each other and share experiences. National Allergy Strategy staff and 250K peer mentors also participate in these sessions to help guide discussions and provide support.
Zoom chats are conducted each month – one session for school aged teens and one session for young adults (17 years +).
To register your interest in the Connect 250K program, contact This email address is being protected from spambots. You need JavaScript enabled to view it.
Visit the allergy250K website, Facebook and Instagram for news items and updates.
The Allergy 250K youth project has received funding from the Australian Government Department of Health.
Content August 2022