NAC Newsletter September 2022
The launch of the National Allergy Council
On 31 August 2022 the Hon. Ged Kearney MP, Assistant Minister for Health and Aged Care, officially launched the National Allergy Council (NAC) and the National Allergy Centre of Excellence (NACE) at a media event in Melbourne, coinciding with the ASCIA Annual Conference. Our heartfelt thank you to the McKenzie family for sharing their personal experience.
The National Allergy Council will continue to implement the National Allergy Strategy, working in collaboration with the National Allergy Centre of Excellence and other stakeholders.
Click here for more information about what the NAC and NACE have been funded by the Australian Government Department of Health to achieve.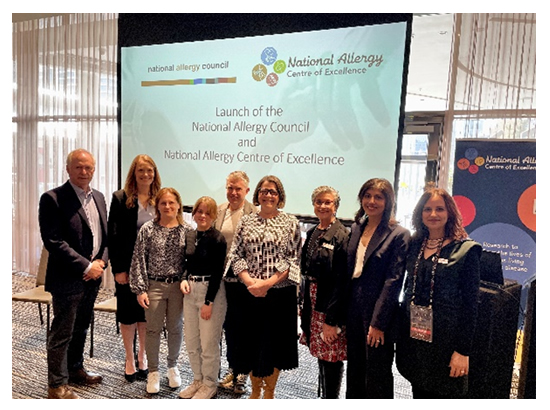 Pictured: The Hon. Ged Kearney MP, the McKenzie family, NAC and NACE staff at the launch event in Melbourne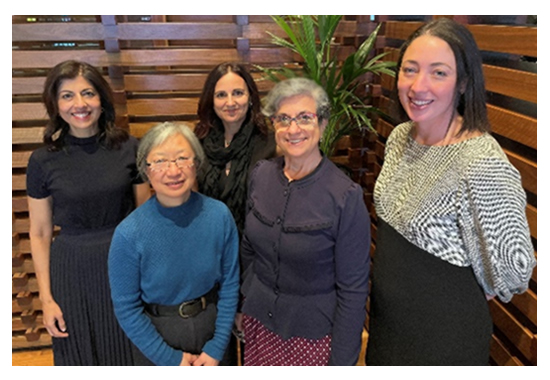 Pictured: NAC leadership - Dr Preeti Joshi (NAC Director and Co-chair), Dr Melanie Wong (NAC Director), Sandra Vale (NAC Manager), Maria Said AM (NAC Director and Co-chair) and Kezia Adams (NAC Director)

Allergy 250K camp in Adelaide
Over the weekend 10 -11th September we had 18 school aged teens and tweens and 6 peer mentors for an overnight stay at Mylor Adventure Camp in Adelaide. The kids bonded over bridge building and archery on the first day, and then plucked up the courage and supported one another to take on the giant swing and flying fox on day two. The younger kids particularly enjoyed having the connection and support of our Allergy 250K peer mentors who assisted with the activities and joined in all the fun.
A huge thank you to our health professional volunteers who attended the camp and provided health education sessions, managed medications and prepared a menu that catered for 31 different food allergies. Special thanks to allergy dietitian Merryn Netting and the Mylor kitchen staff for preparing nutritious and tasty meals that everyone could safely enjoy. There was a healthy queue for 'seconds' at every meal time! There will be an album of camp photos and photos uploaded to the Allergy 250K website teen camp section soon.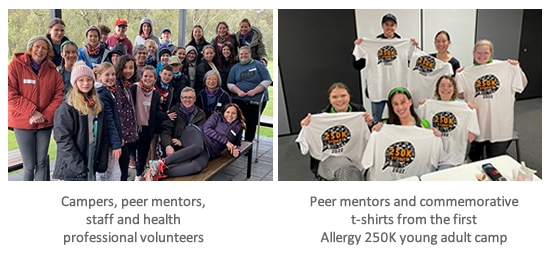 Future Allergy 250K camps
We will be doing a camp call out for our next Allergy 250K camp being held in Perth between 3-4 December 2022. Next year we also look forward to hosting our first camp in Brisbane.

ASCIA Conference 2022
National Allergy Council staff attended the ASCIA Annual Conference held in Melbourne between 30 August and 2 September 2022. Sandra Vale, Maria Said AM and Preeti Joshi presented an update on the National Allergy Strategy and its transition to the National Allergy Council as well presenting at a NAC and NACE celebration event. Maria Said also presented on the Best Practice Guidelines for Schools and Childcare at the Medical Associates Day. The conference provided an opportunity for the NAC to have a project planning day with NAC and Allergy & Anaphylaxis Australia staff.
View the NAC posters which were presented here.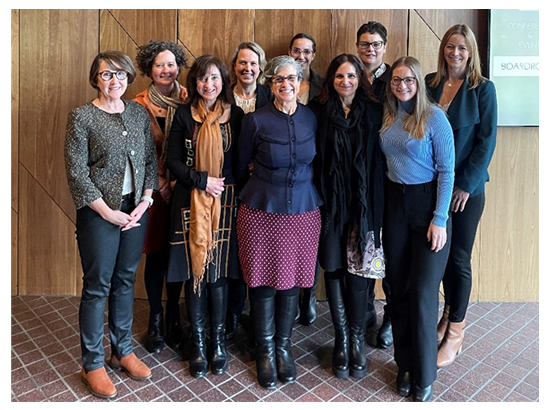 Pictured: The NAC and Allergy & Anaphylaxis Australia teams on our project planning day.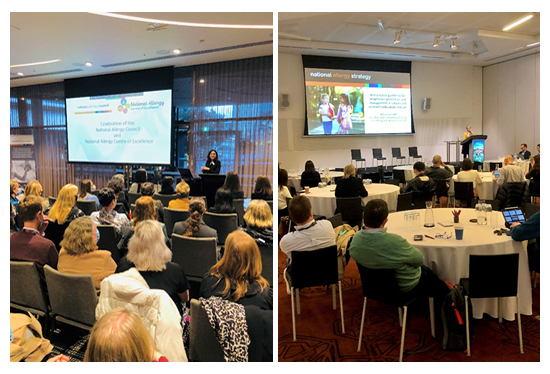 School and children's education and care (CEC) project
The series of webinar recordings for parents are available from the Allergy Aware website: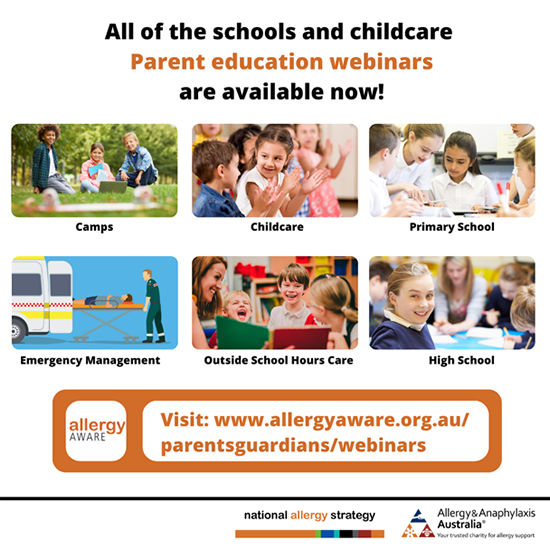 Food service project
Visit the Food Allergy Training site to view the All about Allergens courses available. We have courses for:
General food service
Cooks and chefs
Schools
Children's education and care
Camps
Hospitals
Residential Care


Nip allergies in the Bub
Visit the Nip allergies in the Bub website for a range of infant feeding and eczema resources.
We have translated one of our infant feeding videos in collaboration with WA Health - How to introduce the common allergy causing foods to your baby video into the following languages – Burmese, Hakha Chin, Hazaragi and Karen.
Click here to view the translated videos.
We will also be translating some of our eczema videos in collaboration with the Perth Children's Hospital and funding from the Perth Children's Hospital Foundation.


Other news
New staff
The NAC is delighted to have Ingrid Roche, Dr Merryn Netting and Samantha Stiles joining our team. Click here for more information about the NAC team.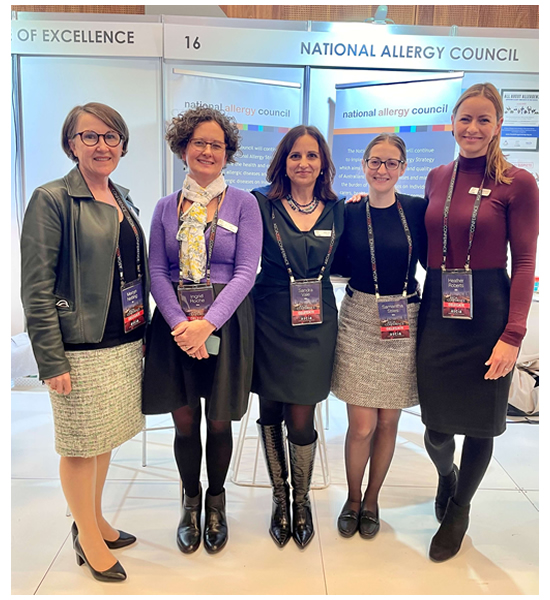 Pictured: Dr Merryn Netting, Ingrid Roche, Sandra Vale, Samantha Styles and Heather Roberts.

Stakeholder engagement
The NAC will be implementing the Shared Care Model project working alongside ASCIA, Allergy & Anaphylaxis Australia and the NACE. We are looking forward to engaging with our key stakeholders on this project and all our other projects as we continue to progress and expand them.
Further information will be communicated in the coming months.

FREE posters and bookmarks
The following National Allergy Council resources are available free of charge (including free postage) from the Allergy & Anaphylaxis Australia online shop:
National Allergy Council bookmarks - NEW

Nip allergies in the Bub bookmarks

Nip allergies in the Bub posters

250K bookmarks

250K posters

All about Allergens online training bookmarks

The Usual Suspects poster (developed with the NSW Food Authority and Allergy & Anaphylaxis Australia)

Best practice guidelines for schools and CEC bookmarks


Stay informed about the National Allergy Council
To stay informed, follow us on social media via Facebook, LinkedIn, Instagram or Twitter.