Food allergy education website
A community education website has been developed for people with food allergy and their carers.
This website is designed to be a quick go-to hub for top line information on food allergy management.
The website includes information about food allergy management:
Basics
At home
Eating out
Reading food labels
Camps
Travel
Hospital
Workplace
Support
The website also contains information about how to report an allergic reaction to a food.
All the key areas are a single click from the Home page
https://foodallergyeducation.org.au/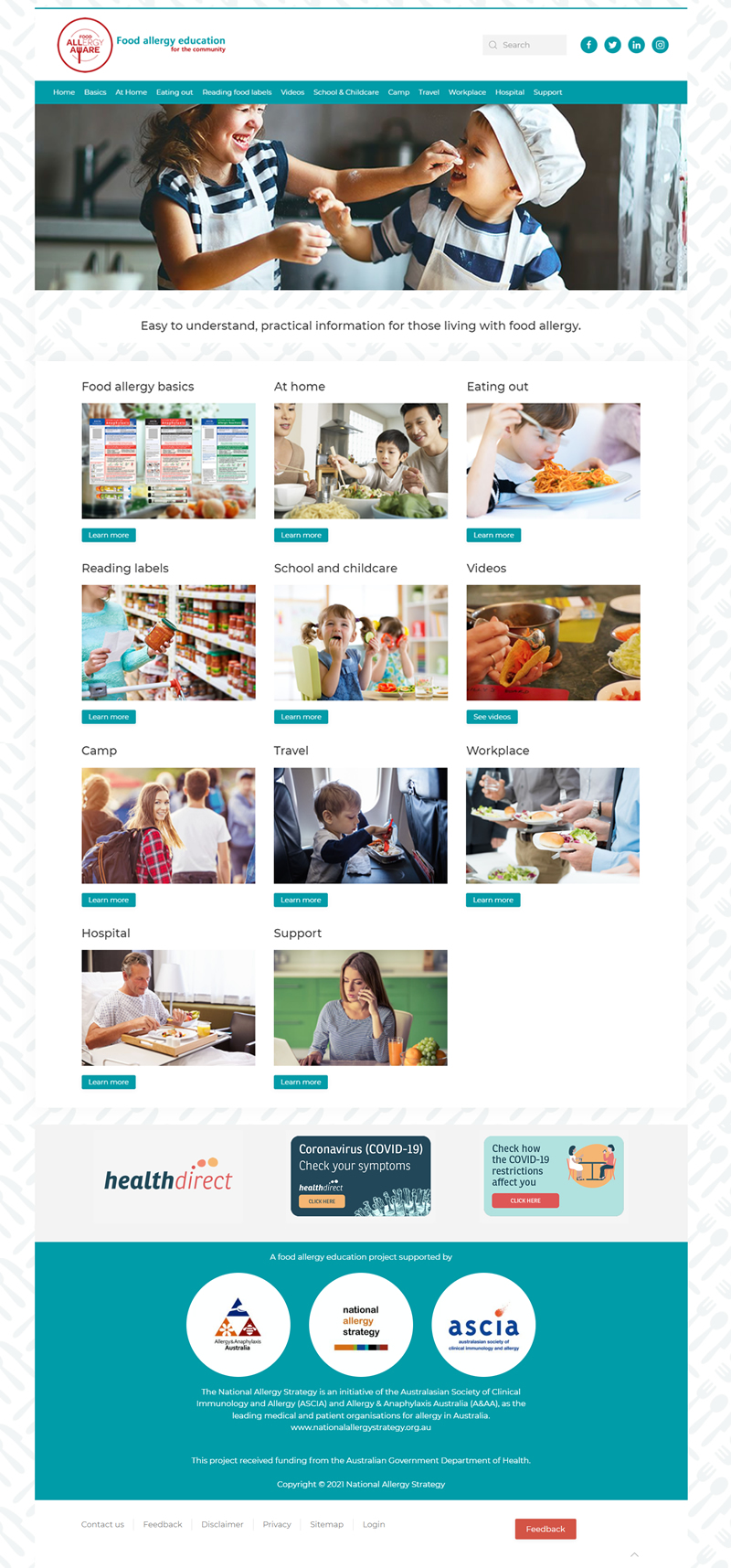 Content updated March 2022